ALUMINUM HONEYCOMB CORE SAWING MACHINE (PATENT)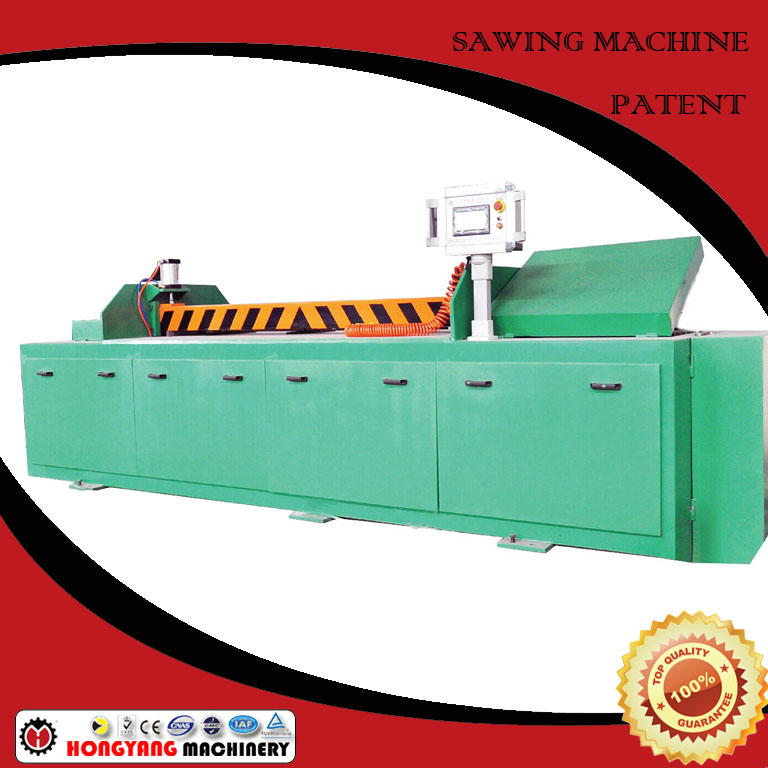 Technical Requirements:(customizable)
Patent Product
Sawing Core Panel Length 2000mm,Width 600mm,Thinckness 50~80mm.(can designed as customer's request)
Worktable Panel δ20,Face Milling, Operating Center: over 600mm, surface milling processing.
Wheelbarrow adopt four 45# Linear Guide, length determined according to actual requirements.
Saw drive motor, 2 pole 5.5KW, blade rotate speed is 3500~4000 rpm
The sawing fracture surface is smooth and clean
Core panel Flatness within ±0.05mm.
This sawing machine is developed by our company, which is national initiative with high pricision, best fineness.
Aluminum