ALUMINUM HONEYCOMB CORE PLATE HOT PRESS MACHINE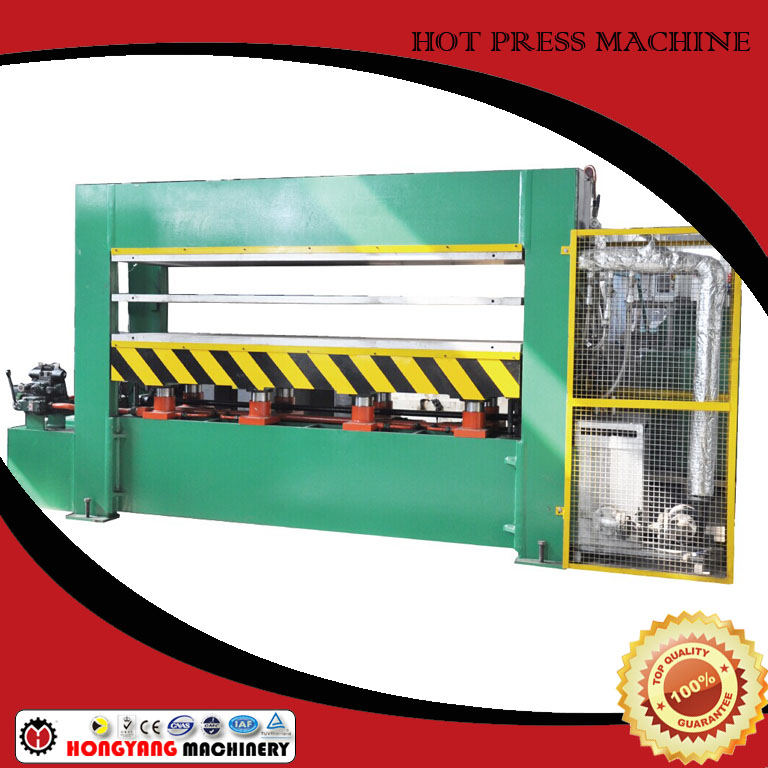 Pressing Machine Configuration:
Configuration
a. Hydraulic Unit 1 set
b. Hydraulic Cylinder 3 sets
c. Press Plates Size: 2200mm * 650mm ( can make up to customer's request), 3pieces.
d. Conduction Oil, heater 50¡«250oC, 1 set
e. Main Framework up and down, support saddle, 1 set
f. 3 boards 2 pressure, work pressure160T;
g. Pressing Machine voyage 600, Pressure Core Panel Thickness 20~150mm
Features: Hot press plate made of high quality carbon structural steel, the surface fine abrasive machining, the planeness is less than 0.06mm; surface roughness of 1.6; maximum thickness deviation of lead extrusion test is 0.2mm; insulation uniform temperature within the ± 3
¡æ
for deviation scope; the imported late-model new seals for the master cylinder, no leaks, and tiny running resistance; adjustable for the hydro-cylinder rising velocity; can make sure the Honeycomb panel with excellent adhesion and flat surface and non-deformation.
Heating System: Well-segmented design, low energy consumption, heat conduction uniformity, temperature adjustable; insulation uniform of temperature within the ± 3
¡æ
for the deviation
Hydraulic system:
the main hydraulic original are imported parts, pressure adjustable.
Hydro-cylinder: Fabricated with precision CNC machining, imported oil seals, no oil leakage phenomenon
Auto-Control: Simply press the button to complete the pressure plate rise, closed, pressure-adding, holding pressure, time, pressing descend and the entire procedure