ALUMINUM HONEYCOMB CORE EXPANDING MACHINE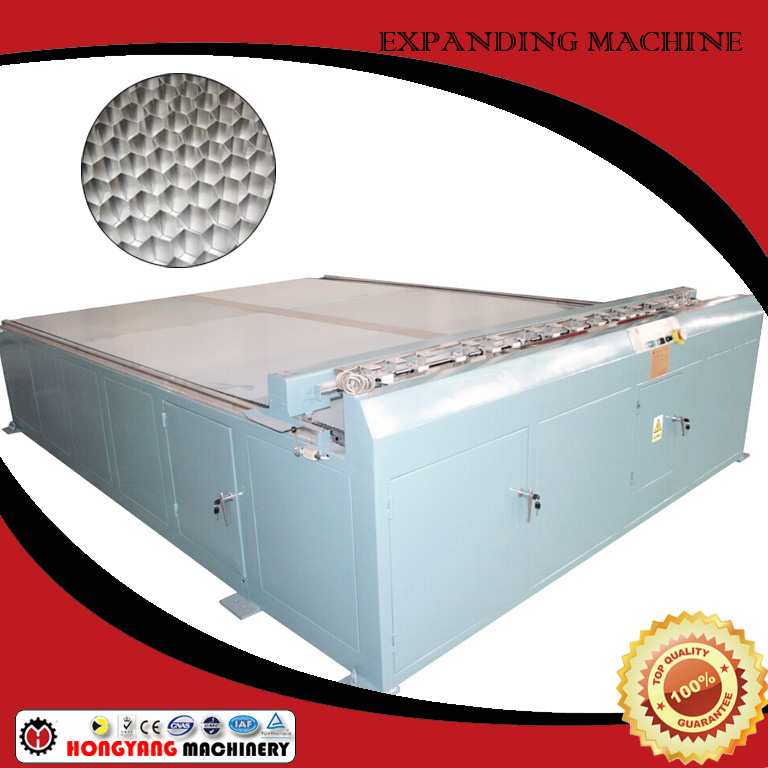 This machine is used for aluminum honeycomb core and honeycomb paper core stretch forming. In the production of cellular material,its function to pull even honeycomb core, each hole regular hexagon.It includes control systems, frequency conversion motor, drive reducer, bearing frame, linear guides, sliding beams, limit switch, jaws, etc.. Its features are: compact and easy to operate and improve production efficiency; lower stretch forming of aluminum honeycomb rejection rate.
Stretching the length and return rate can be set, inverter control motor, automatic drawing and return of the speed and direction; with rotary encoder for feedback on the length of the control device.
Main technical indicators:
1. the device is mainly used for expanding of aluminum honeycomb products;
2. the applicable product range: up to the buyer's request;
3. Size: up to the buyer's request;
4. Expanding motor power: 3KW;
5. Expanding speed can be adjusted;
6. Return speed can be adjusted;
7. Equip the length display device, can set the expanding length for auto expanding
8. High precision linear guide;